kidZone = Best Zone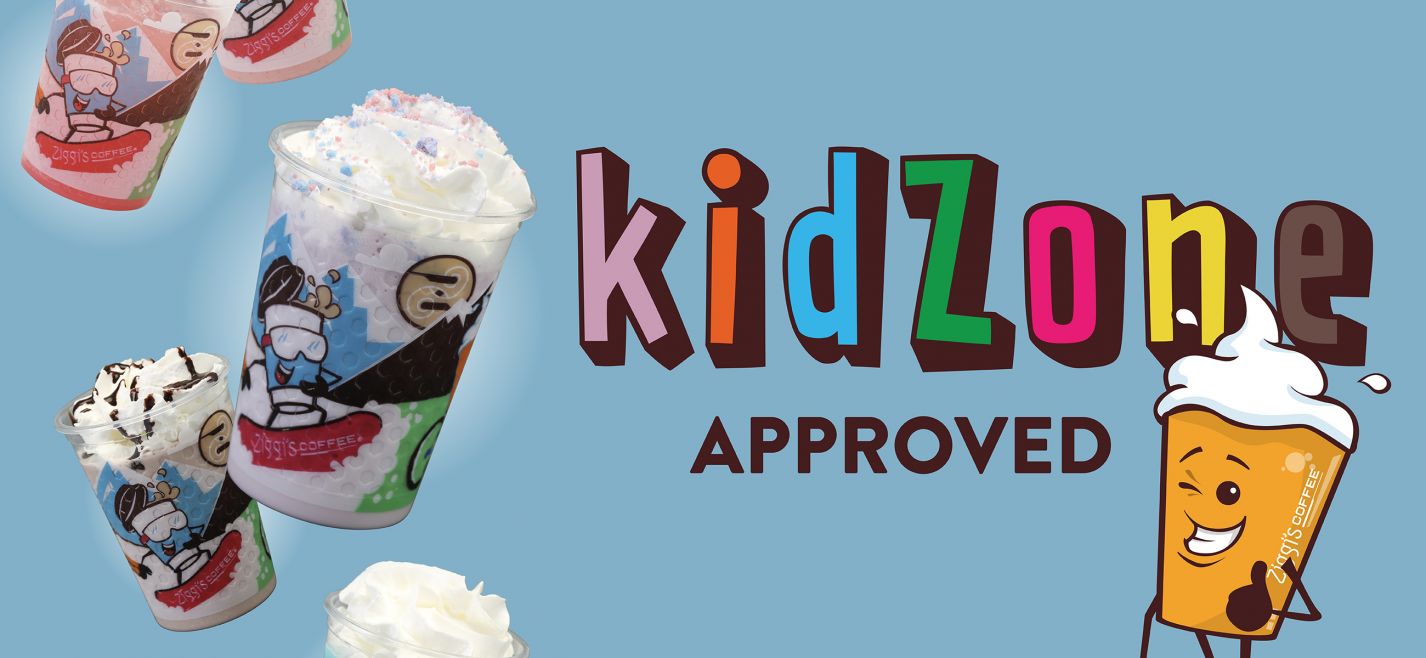 The kidZone at Ziggi's is a favorite amongst our family crowd! Our dedicated kid-friendly menu boasts a variety of flavors that your kiddos are sure to love. Anytime you are at Ziggi's, look for our "kidZone approved" menu items and give your family a little treat!
KidZone flavors:
Cotton Candy Blender- Flavors of blue raspberry, raspberry and vanilla are blended together and topped with whipped cream and cotton candy-flavored crunch topping.
Unicorn Punch- Sip on the magical taste of a sweet strawberry smoothie combined with vanilla and topped with a swirl of whipped cream.
Lava Frost- This tasty drink is erupting with the sweet flavors of orange and creamy vanilla that is topped with whipped cream.
Gumball Italian Soda- Strawberry and banana flavors are combined with white chocolate sauce and club soda served over ice and topped with whipped cream.
Shark Bite Slushie- This one-of-a-kind slushie is made using our frozen lemonade smoothie with a splash of blue raspberry flavor and topped with whipped cream.
Frozen Campfire Cocoa- The campfire-inspired flavors of our Campfire Cocoa are blended together to create a frozen version of this chocolatey treat.
We have something for everyone to love, check out our full menu to find your next Ziggi's favorite!
Download the Ziggi's Mobile App in the App Store or Google Play and start earning rewards and status with every purchase!
Learn more about all the features the Ziggi's Mobile App has to offer!