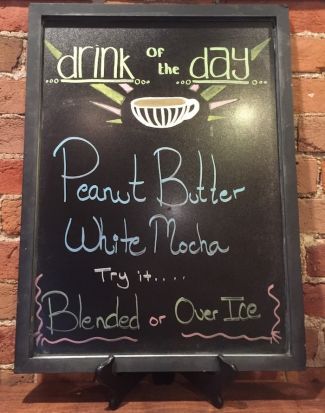 Today's Drink: Cinnanut
Did you know?
Each day we feature a different specialty drink, known as our Drink of the Day, using various combinations of our more than 30 unique syrup flavors. Whether you're craving strawberry cheesecake or pumpkin pie, be sure to check out this page and the Drink of the Day boards at all our locations to see which creative drink we will be serving next!*
Missed your favorite Drink of the Day?
Not a problem! We are more than happy to make your favorite Drink of the Day flavor any time you would like.
*Drink of the Day flavors may vary by each location.