New Breakfast Sandwiches at Ziggi's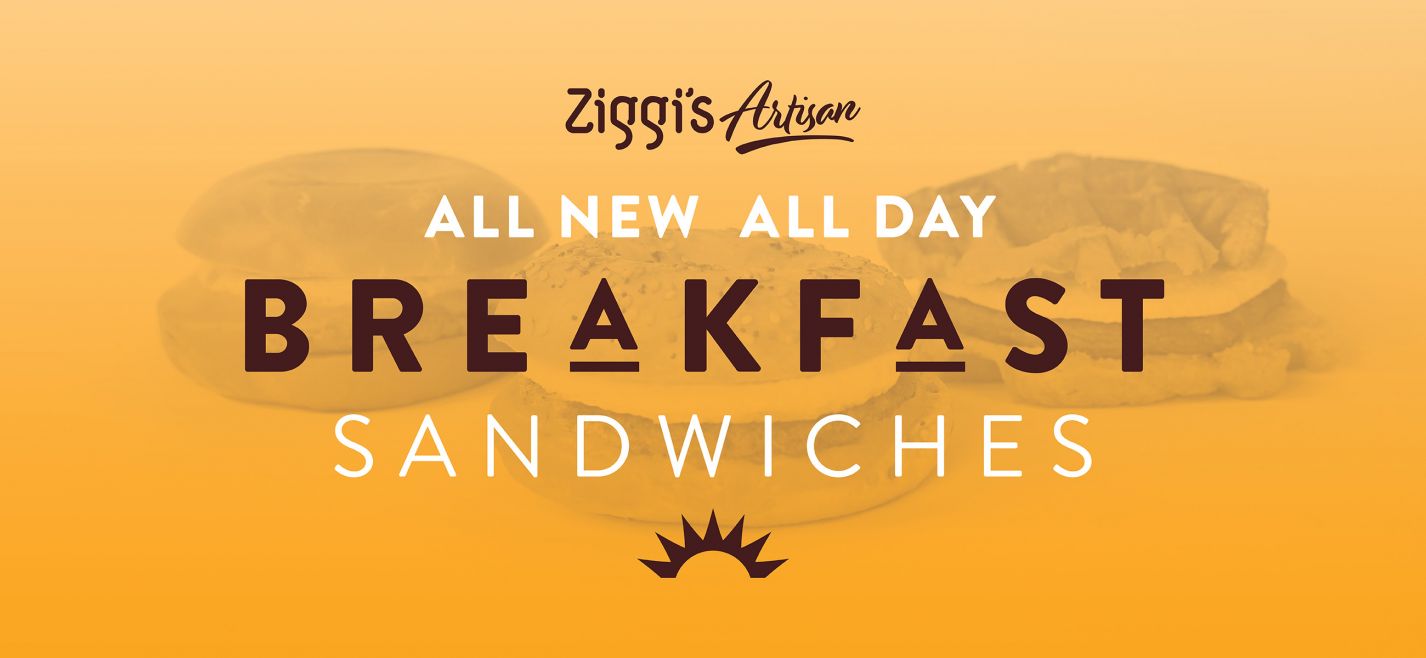 We are so excited to share with you that we are introducing a new lineup of delicious breakfast sandwiches! As a company, we strive to be the best part of your day and always keep this at the forefront of every decision we make, and this was no different. We chose to switch out this menu item to ensure that you enjoy the highest quality experience each and every time you take a bite out of our savory breakfast sandwiches.
Here are some things you will need to know about this change:
New Flavors!
- Sausage, Egg & Cheddar on a Plain Bagel
- Sausage, Egg & Gouda on an Everything Bagel
- Sausage & Egg on a Waffle
This change will happen on a rolling basis throughout all Ziggi's locations, nationwide. This means that one location might have the new breakfast sandwich while another is still serving up our old flavors. Eventually ALL Ziggi's locations will have the new flavor options, but until then, we appreciate your patience as we work through the change.
We will continue to have our delicious gluten-free* breakfast sandwich: egg, sausage and cheddar on a gluten-free English muffin. It is important to us that we provide our customers with a variety of gluten-free options, so this will still be available at every Ziggi's location.
Interested in the nutritional info? Look no further, we've got you covered.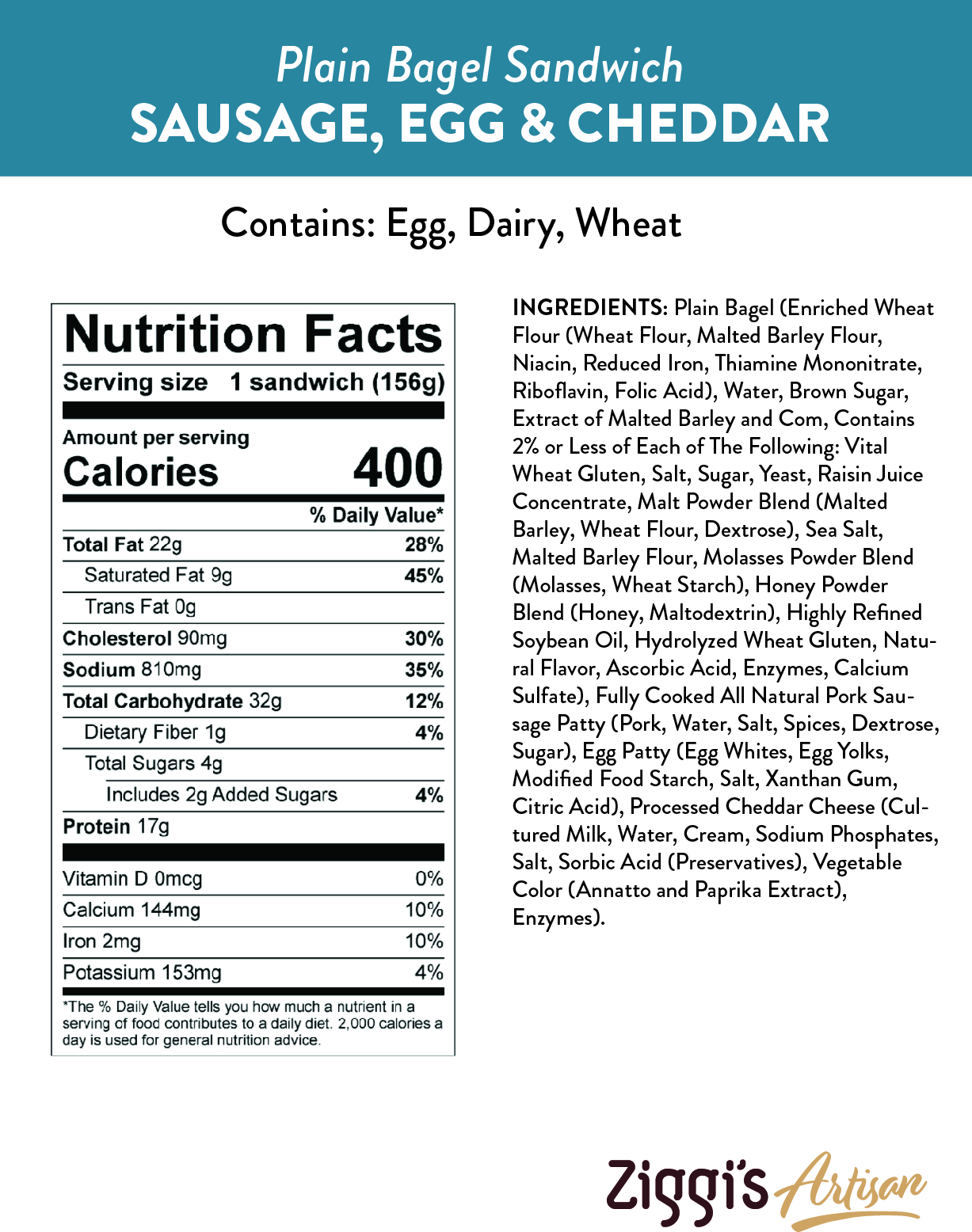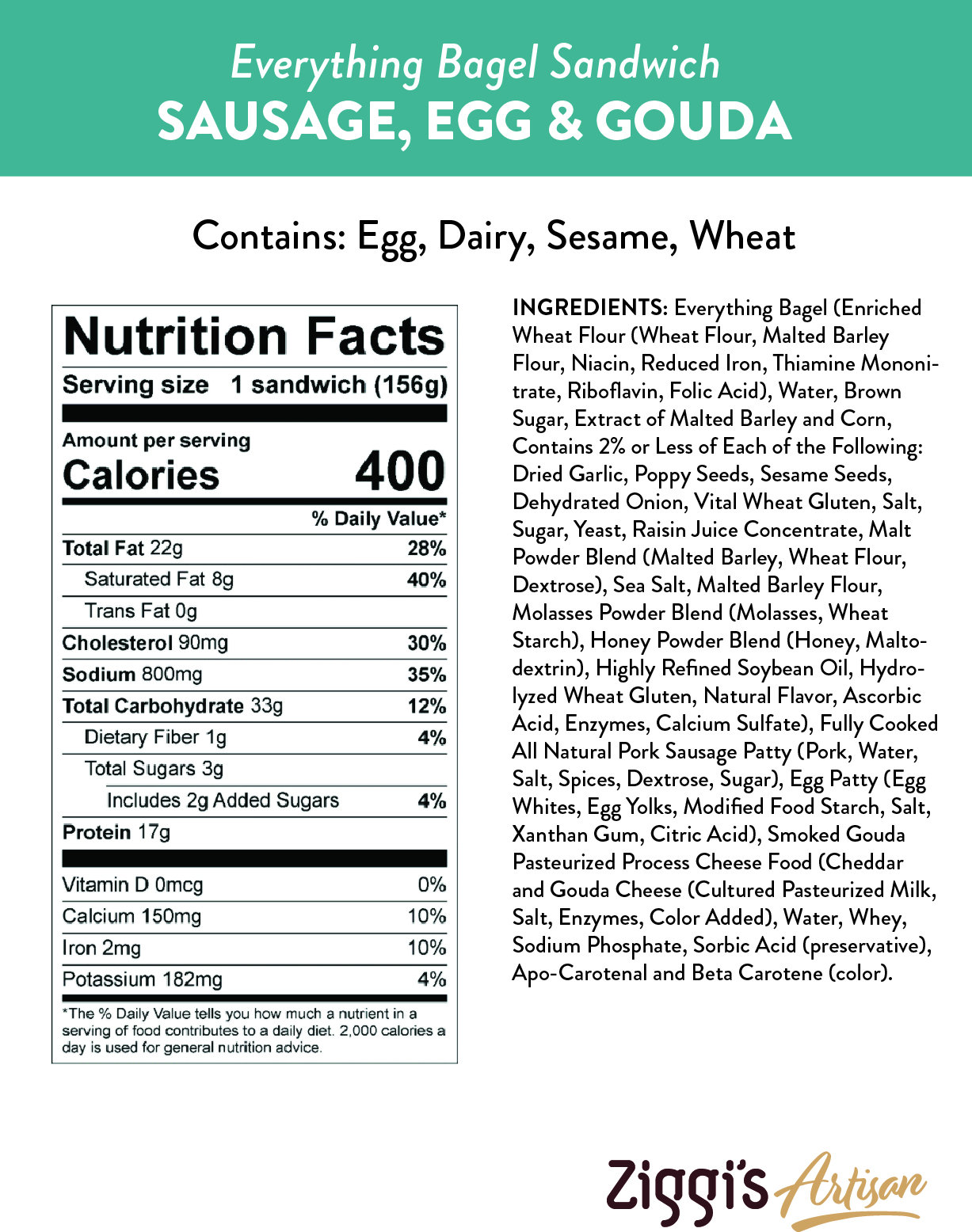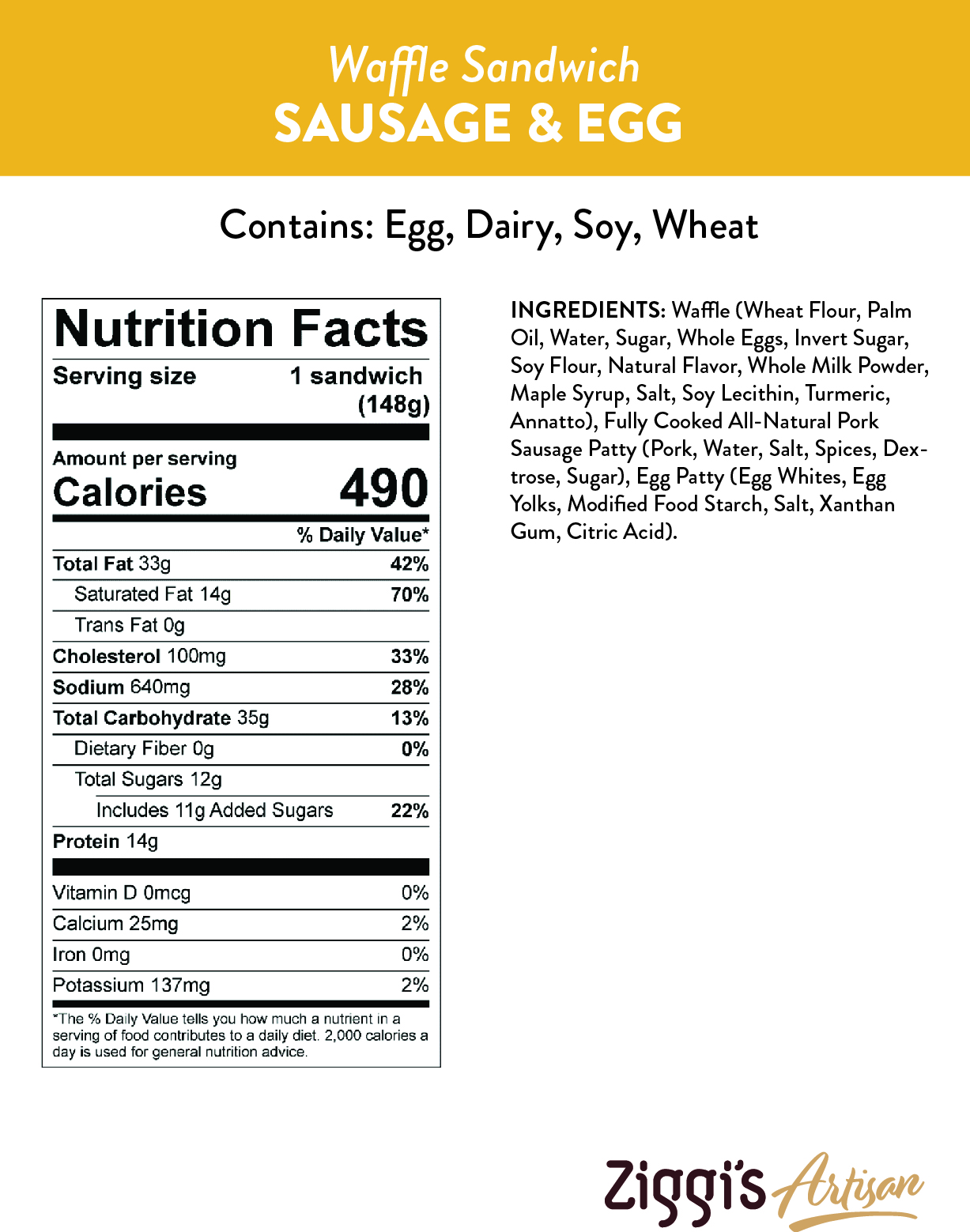 *Our menu items may contain or come into contact with common allergens, such as dairy, eggs, wheat, soybeans, tree nuts, peanuts and gluten. Gluten-free products are made without gluten-containing ingredients. We cannot guarantee that any products are allergen-free because we share equipment to prepare, store and serve all items. 2,000 calories a day is used for general nutrition advice but calorie needs to vary.