A Spooky Treat for All - Introducing the Beast Blender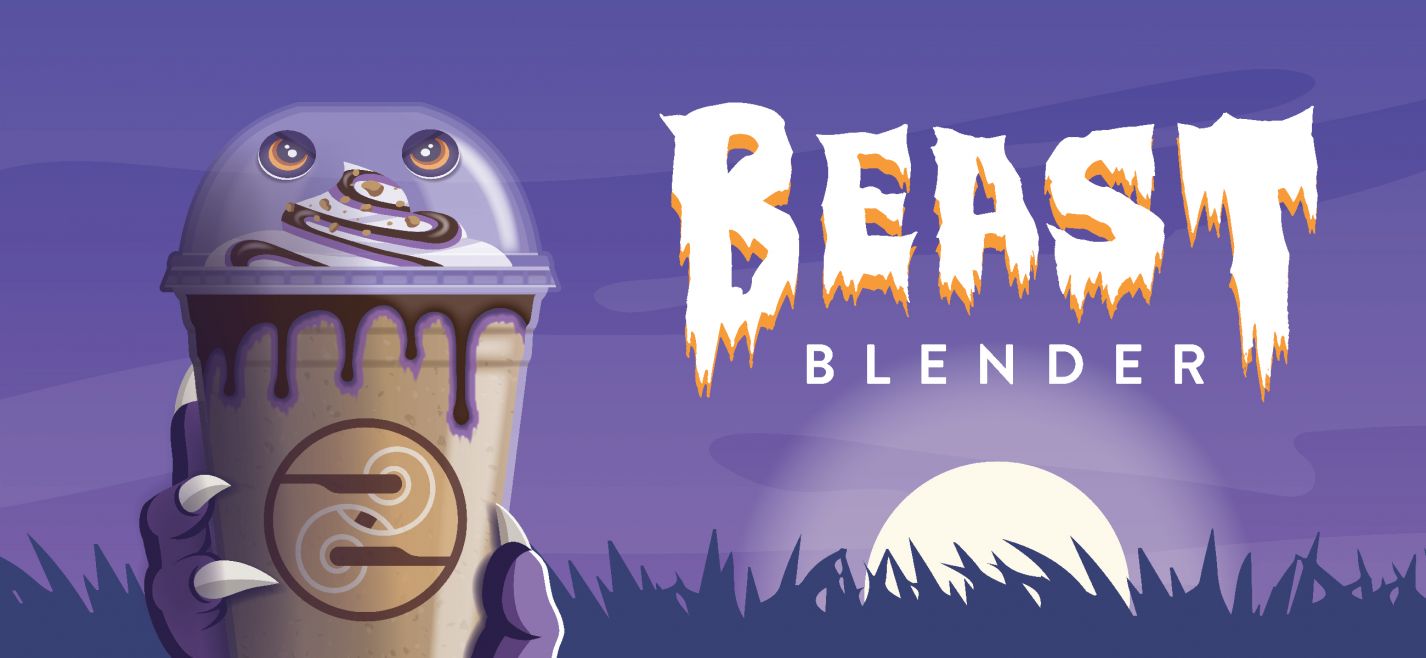 Spooky season is waiting for you right around the corner, and you aren't the only one anticipating a sugar rush. Whether you need a pick-me-up for a night of trick-or-treating, or a sweet treat the whole family can enjoy, the Beast Blender* is the ultimate Halloween monster mash-up.
Mark your calendars, this treat is only available for a limited time, from October 29th – 31st.
This thrilling blender is a concoction of chocolate, caramel sauce and crushed Twix® decorated with purple white chocolate and dark chocolate drizzle. Need a burst of caffeine? Don't worry, you can add coffee to make a spine-chilling Blender that fuels any Halloween activity.
You can disguise your blender as whatever beast your imagination can create with our customizable sticker sheet**.
Order ahead using the Ziggi's Mobile App for an easy and convenient start to every Halloween festivity. Find this app in the App Store or Google Play and earn rewards while you treat yourself throughout the highly anticipated Halloween weekend.
Don't forget to snap a photo of your ghastly Beast Blender sticker creation and tag us on Instagram for a chance to be featured on our social channels!
*Available while supplies last.
**Available with every Beast Blender purchase, while supplies last.  
Twix® is a registered trademark of Mars, Incorporated, a Delaware Corporation. Twix® and Mars Incorporated are not affiliated with Ziggi's Coffee® or this product.