Finally, It's Fall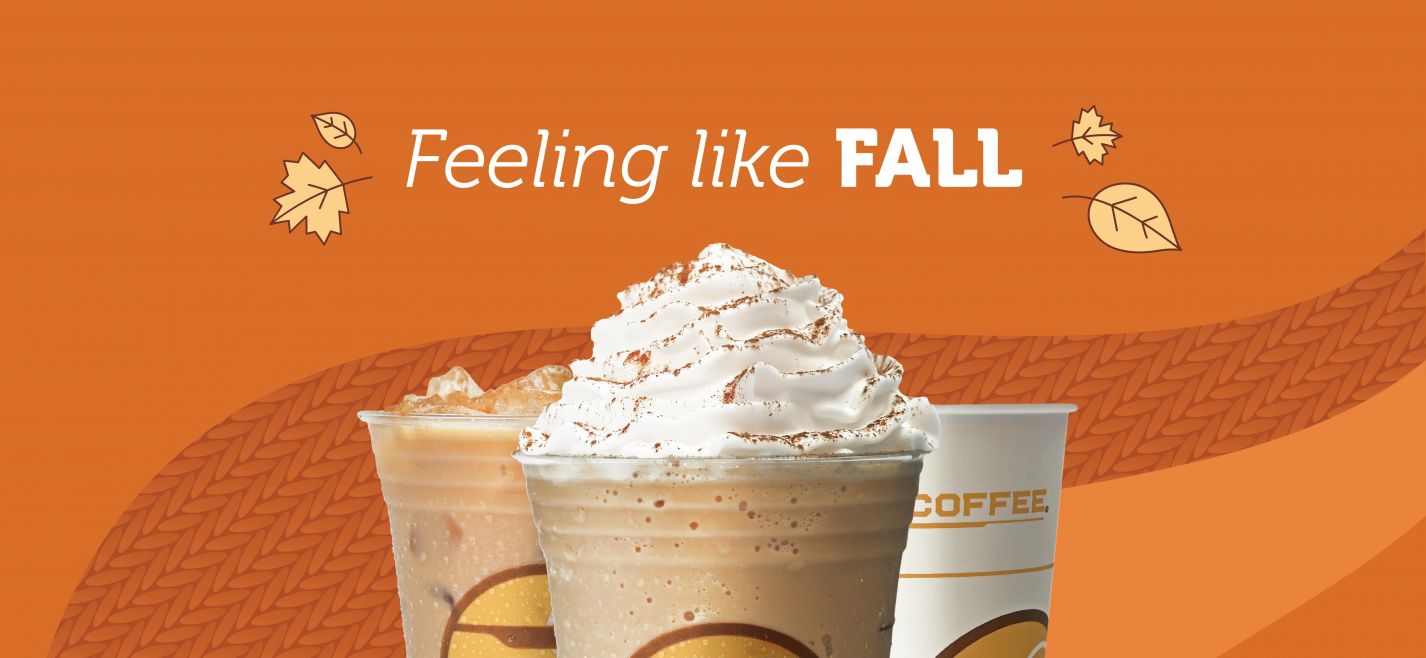 Every year we are met with a moment in time where it all just makes sense. As the leaves turn, and the season changes, we are met with an old familiar feeling -- that feeling of fall.
We are here to satisfy every fall craving you have, whether it's sipping on that classic pumpkin flavor, indulging in a sweet, spice-filled treat or connecting with loved ones.
Take the time to embrace everything that fall means to you this season, with Ziggi's.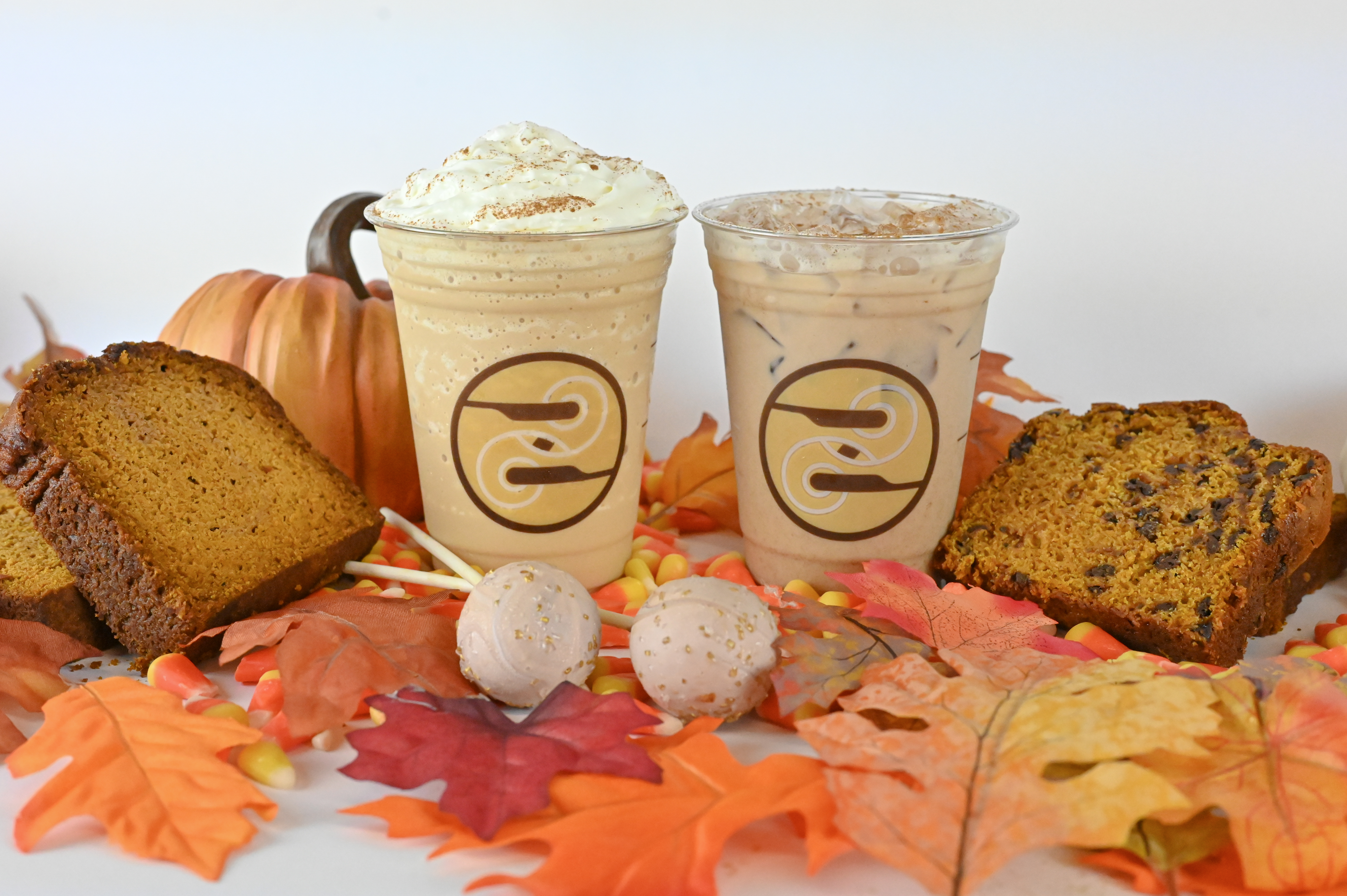 Pumpkin Pie Latte
We are giving you that classic fall feeling with our popular Pumpkin Pie Latte. This beverage combines creamy, spice-filled pumpkin with espresso and milk. You can order this drink either hot, iced or blended so you can enjoy fall flavor just the way you like it.
Spicy Pumpkin Chai
Looking to spice up your order? Look no further than our Spicy Pumpkin Chai. This blend of black tea, bold spice, creamy pumpkin and milk come together to give you spice-filled comfort with every sip. You can order this beverage hot, iced or blended to fit your fall vibes.
Enjoy our variety of chai flavors from Charlie Joe Chai this season!
Chocolate Chip Pumpkin Bread
Indulge in a perfect balance of sweet and spice with our Chocolate Chip Pumpkin Bread.
Gluten-free Pumpkin Bread
Our moist and spiced Gluten-free Pumpkin Bread is back for the season and is a delicious addition to any order.
Cinnamon Roll Cake Pop*
This fall treat is made with cinnamon cake, coated in cream cheese cinnamon frosting and sugar crystals, for every sweet tooth to enjoy.
*product selection may vary by location and availability
Be sure to take Ziggi's with you everywhere you go this fall! Follow us and tag us in your fall adventures - we can't wait to see what your fall experience with Ziggi's looks like this season!