The Magic of Eggnog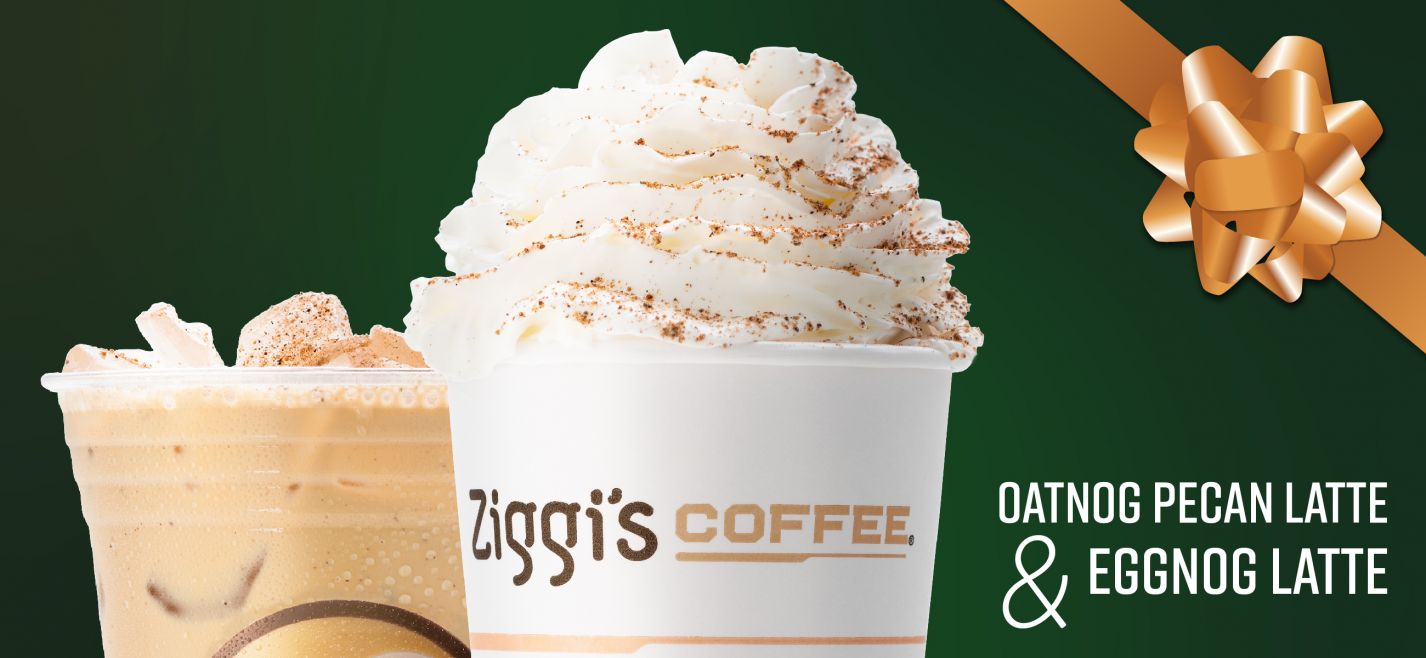 As the holiday season covers everything in a festive glow, we are reminded of the warm, timeless tradition of sipping on the delectable taste of Eggnog. Enjoy the classic holiday flavors with our limited-time Eggnog Latte, where rich espresso is expertly blended with real eggnog, topped with whipped creamand finished with a sprinkle of nutmeg. Whether enjoyed hot, iced or blended, this beverage captures the essence of the season in every sip.
Looking for a delightful twist on a holiday classic? Our limited-time Oatnog Pecan Latte is a plant-based creation that combines the comforting notes of Oatnog with the sweet essence of butter pecan and bold espresso. This dairyalternative option captures the essence of the holidays in every sip, whether you enjoy it hot or iced.
Whichever way you choose to "nog" this season, we've got you covered. We invite you to embrace the spirit of the holidays and savor every moment spent with Ziggi's.
Hope you will enjoy every feeling the holidays bring. Click here to see our full holiday drink line-up