Unwrap Your Perfect Holiday Drink: Ziggi's Holiday Drink Quiz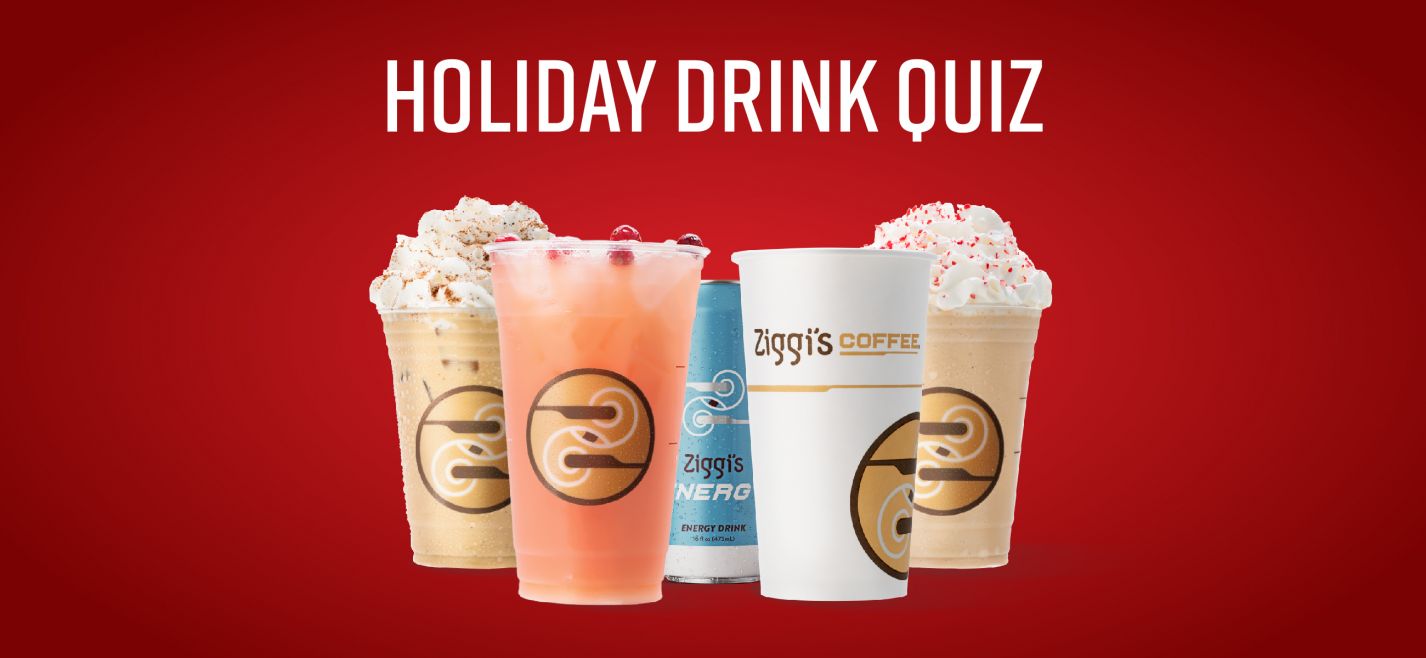 The holiday season is all about joy, and at Ziggi's, we're here to add a sprinkle of festive fun to your Ziggi's experience. Introducing our Holiday Drink Quiz – a journey through a series of holiday-themed questions designed to unveil your perfect seasonal sip.
Are you a classic soul, drawn to the rich and velvety embrace of our Eggnog Latte, blending espresso with real eggnog and crowned with whipped cream and nutmeg? Or perhaps you're in sync with the spirited notes of Candy Cane Crunch, a sweet and minty melody in every sip.
For those seeking a dairy-free twist, there's our Oatnog Pecan Latte, where plant-based Oatnog dances with the sweet essence of pecan and bold espresso. And let's not forget the Frostberry Energy Infusion – a burst of berry brightness coupled with the invigorating kick of energy to keep your holiday spirits high. Take our quiz, unwrap your ideal holiday drink and let Ziggi's make your seasonal sipping experience truly magical.
Click here to find out what holiday drink you match with and Ziggi's will reward you with 50% OFF to try any of our delectable, limited-time holiday drinks!