Ziggi's Punch Card Transition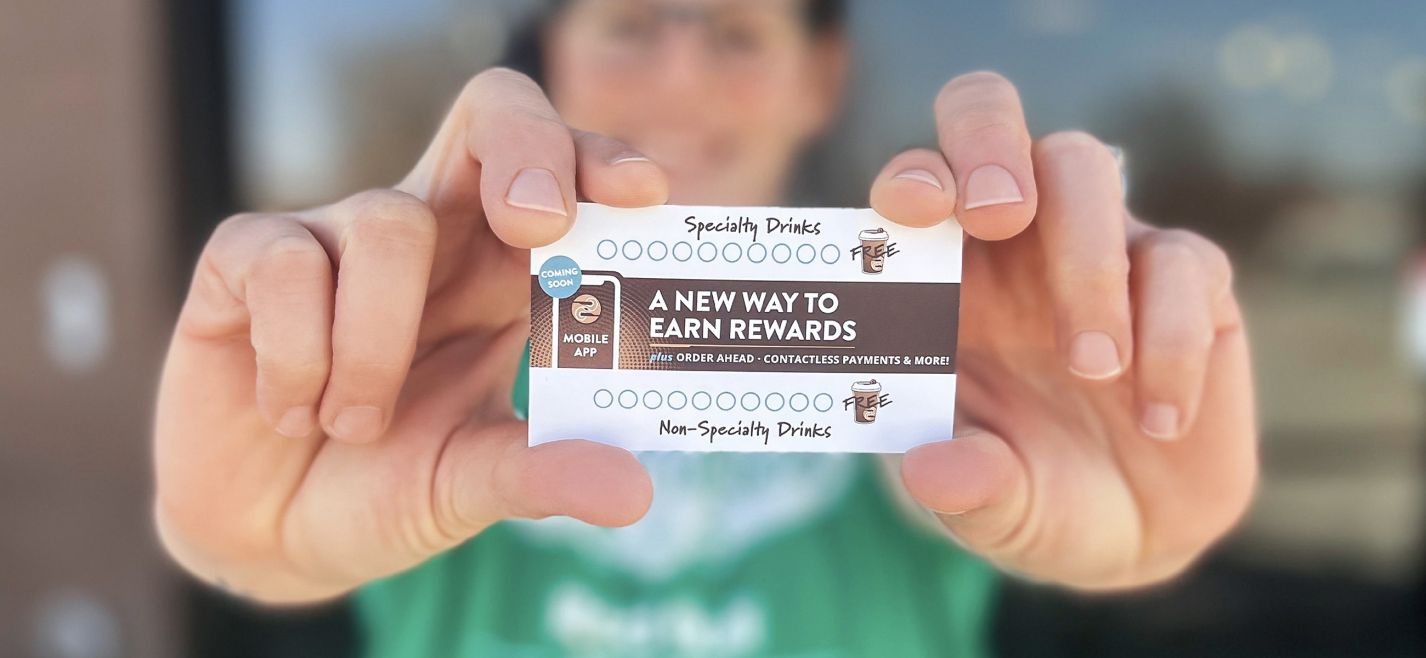 We have been busy brewing up an improved mobile app experience, which includes a new and exciting way to reward you through our digital loyalty program!
This new feature will eventually replace our current paper punch cards. Below is what you need to know about this transition and how to prepare to utilize any remaining punch cards you may have as this change goes into effect.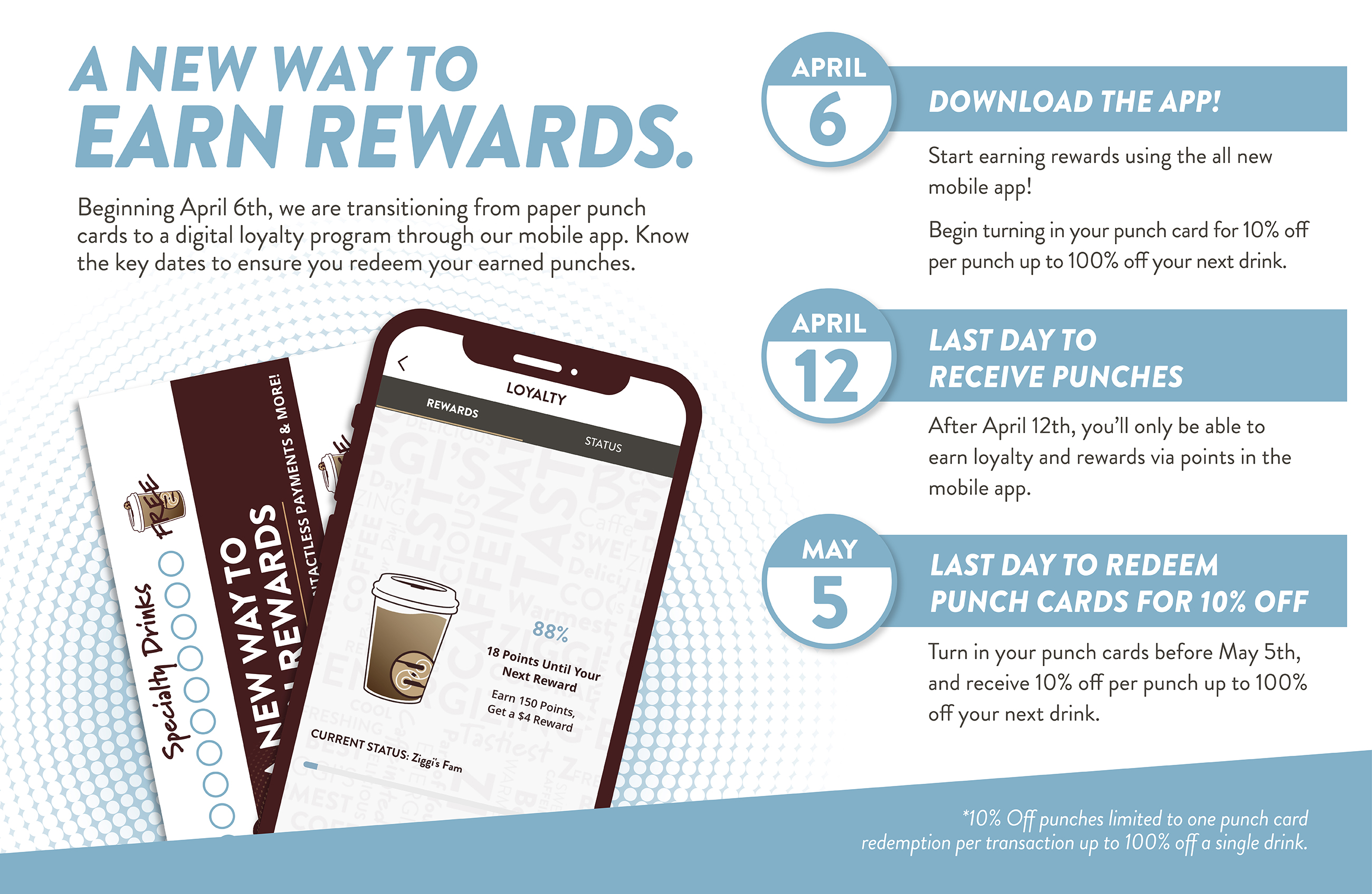 FAQs
Why are you discontinuing paper punch cards?
We are launching a new digital loyalty program that gives us more ways to reward you, our loyal customers! Perks of the program include exciting new features like the opportunity to earn points for every dollar spent on your favorite Ziggi's menu item (including food), the chance to receive exclusive rewards and more!
Where do I find more specific information about the digital loyalty program?
Full details about our new digital loyalty program will be released through various resources soon!
What if I have multiple punch cards that need to be utilized? Can I redeem more than one for the discount within the same transaction?
No, you can only receive a discount, up to a free drink, for one punch card per transaction. We will accept additional punch cards until May 5th, when we will no longer accept punch cards.
What if I don't want to utilize the app? Will there still be a way for me to get rewarded for my purchases?
Starting on Tuesday, April 12th, the only way to get rewarded on purchases is through the Ziggi's Mobile App. After this day, punches will no longer be handed out on our paper punch cards.
What can I do with the punch cards I already have?
Starting on Wednesday, April 6th, you can redeem your punch cards at any Ziggi's location and receive 10% off your drink order for every punch you have left on both the specialty and non-specialty side up to 100%. For example, if you have 2 punches on the specialty side and 2 on the non-specialty side, you would receive 40% off your drink.
How long will I have to redeem my current punch cards?
Exisiting punch cards can be redeemed for 10% off per punch up to 100% off until Thursday, May 5th.