Falling for Flavor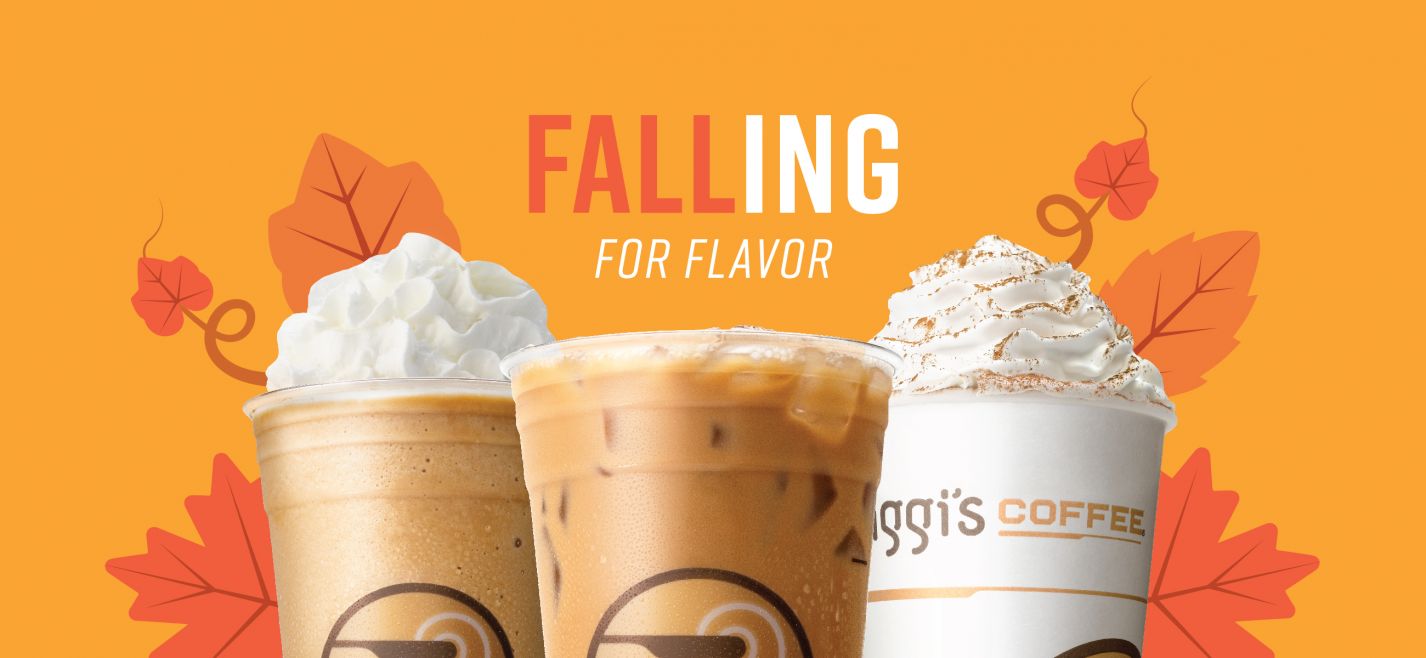 Indulge in the warm embrace of autumn with our delightful fall lineup! Our offerings include the unforgettable flavors of the season.
---
Pumpkin Pie Latte
It's back! Head to a cozy, pumpkin-patch paradise when you sip on this classic fall treat making its return to our seasonal menu.
Comforting spice-filled pumpkin flavor is harmoniously combined with espresso and creamy milk to make this drink a must-have all fall long. Don't forget, you can enjoy it completely sugar free!
Salted Caramel Crumble Oat Milk Latte
For those seeking a "fall-ternative" flavor to pumpkin, this drink provides a plant-based experience that warms the senses.
Reminiscent of autumn's golden hues, decadent salted caramel and buttery shortbread flavors are combined with velvety oat milk and espresso.
Discover more ways to customize your drink beyond fall, including our full lineup of other alternative milks.
Pumpkin Chocolate Chip & Gluten-free Pumpkin Bread
Truly a slice of autumn. No drink is complete without the pairing of a deliciously baked bread slice that keeps pumpkin at the forefront of every bite
Cinnamon Roll Cake Pop
The sweet flavors of cinnamon cake and cream cheese cinnamon frosting are swirled together and topped with sugar crystals creating a delightful bite-sized treat.

Maple Waffle Sausage Breakfast Sandwich
The essence of fall is brought to life with this hearty breakfast staple. Savory sausage and egg are nestled between two sweet maple-infused waffles creating the perfect balance of comforting taste.
Learn more about our other breakfast sandwich varieties available year-round!
There is more to fall in love with through the app!
Download the app in Google Play or the App Store to stay "in the know" this fall.
*Product selection and availability may vary by location.