Ziggi's Celebrates the Opening of its 50th Location

Ziggi's has reached an exciting milestone with the record-breaking opening of our 50th location in El Dorado, Arkansas. Not only is this significant because it is the first location to open in this state, but also because it's a true testament to the tremendous growth we've experienced since opening our very first café location in Longmont, Colorado back in 2004.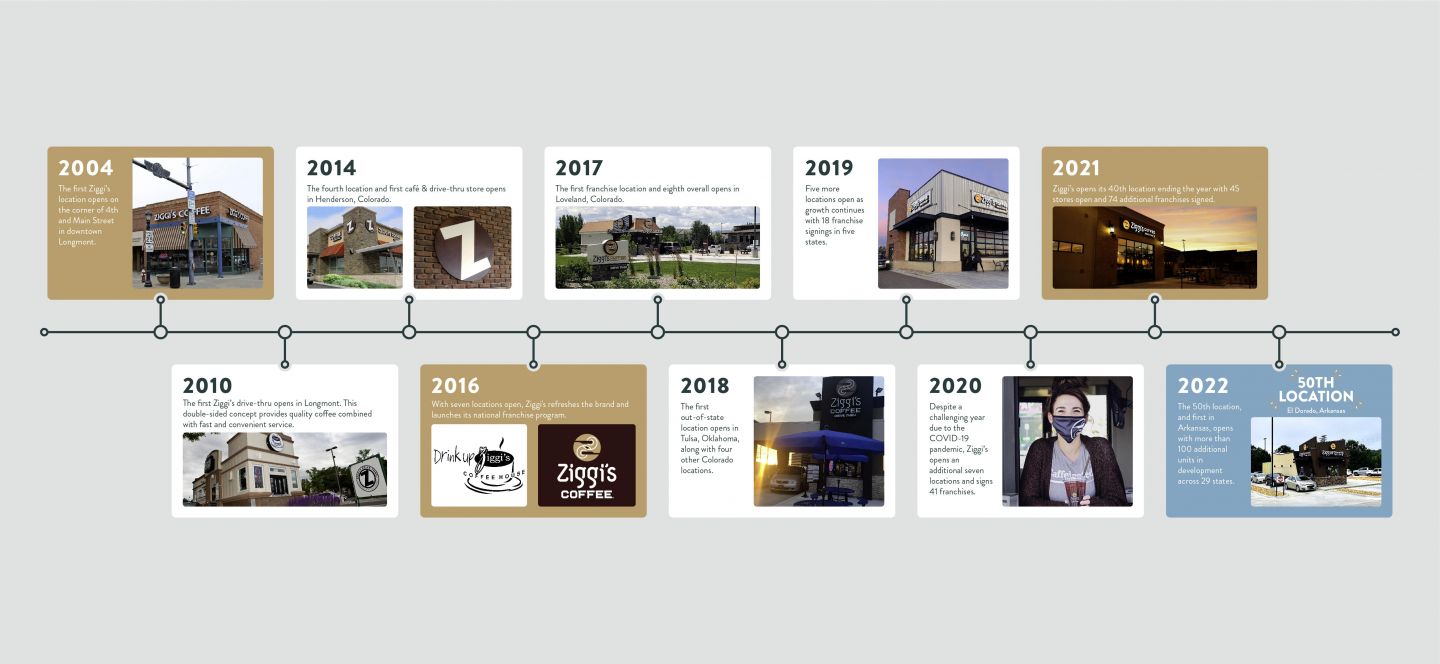 We of course wouldn't have been able to get here if it wasn't for our amazing community of customers, employees, franchise owners and vendors. As we reflect on this moment, here are some of the milestones we've celebrated together on this journey:
Signed close to 200 franchise agreements across 30 states giving us the opportunity to serve thousands of customers every day.
Built a 10,000 square foot headquarters building in Mead, CO that provides office space and an on-site training facility to further the growth and support of the Ziggi's Coffee brand, team and franchise owners.
Fostered partnerships with other businesses and organizations making a difference, including making the switch to CharlieJoe Chai. A portion of every chai sold at Ziggi's is donated to organizations helping to prevent, rescue and restore children from human trafficking.
Launched an innovative mobile app and digital loyalty program allowing us to reward our loyal customers in new and exciting ways.
Introduced an exciting new product category to the menu, Fresherz, to continue offering our customers a wide-variety of options.
We can't express enough gratitude for all who have been a part of our Ziggi's Family. We look forward to the years ahead and opening the next 50 locations and beyond!